What about Zeiss lenses?
Lens-making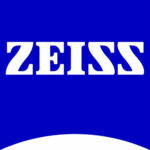 Above all else, Art Schmidt, is committed to service and premium optical solutions, including progressive lenses and complex prescriptions. We achieve that by offering unparalleled precision optics for your customized new glasses from one of the world's leading lens providers, ZEISS.

ZEISS—the lens that captured man's first step on the moon; the lens that makes Oscar award-winning films; the lens behind the microscope of Nobel prize-winners—also makes the most trusted and technologically advanced eyeglass lenses.
With ZEISS's revolutionary lens technology in front of your eyes, you see the world with greater clarity, less strain and more choices to suit your eyes and your lifestyle.
ZEISS lenses allow us to offer superior optical solutions tailor-made to account for your:
Prescription
Facial anatomy
Frames
Visual behaviour affected by your daily activities
---
ZEISS Product Line
ZEISS technology also maximizes your field of vision and your reaction time. Our lensmakers are always excited to show how our suite of ZEISS lenses help you enjoy life.


ZEISS Progressive Lenses, the most advanced ZEISS lens design, allow us to tailor your prescription to suit not just your eyes, facial anatomy and frames, but also your daily activities. ZEISS progressive lenses are also optimized for day and night vision for 24-hour clarity.
ZEISS Officelens makes work life easier with a working distance option that's right for you.
ZEISS Digital lenses help your eyes focus more easily and prevent digital eye strain.
ZEISS DriveSafe lenses reduce glare and define objects on the road for clearer vision when you're in and out of the car.
---
The perfect lens in the perfect frames. Today.
You've chosen your frame. You've been fitted for your new glasses. And you want them as soon as possible. As part of our commitment to quality and service, our opticians are often able to make your glasses in just a few hours!
Art Schmidt Optical offers precision lens cutting technology at our on-site prescription laboratory to enable us to make up your glasses for same-day delivery, providing your lenses are in stock. If not, they can usually be delivered within 48 hours.